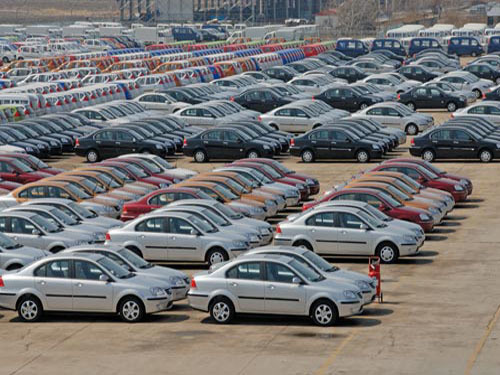 Independent brand car company performance "Icefire two heavy days"

Experts said that self-strategic adjustments will determine the success or failure of car companies and the future polarization will become even more serious.

Since entering March, some car companies have issued performance forecasts. According to statistics of Wind, as of yesterday, among the 106 listed auto companies of the Shenyin Wanguo Auto Industry, 66 listed companies in the auto industry issued 2014 performance forecast, of which 43 listed companies had a pre-profit.

It is worth mentioning that, from the forecast of annual performance of some well-known automakers, it can be seen that in 2014, the performance of auto companies can be described as "two-fold".

Among them, Changan Automobile, Dongfeng Motor and other car companies increased their net profit by more than 100%, while FAW Cars and FAW Xiali of FAW Group's listed companies also ended up with losses, among which FAW Car's net profit decreased by 95.04%. The decrease in net profit of FAW Xiali was as high as 264.66%.

In response, Zhang Zhiyong, a senior analyst in the automotive industry, said in an interview with a reporter from the Securities Daily that the reason why FAW Xiali suffered a significant decline in performance was due to a number of reasons. "There are reasons why Xiali's products can't be introduced in time, but also because of Xiali's The FAW Group was in a relatively embarrassing position. After it was acquired by FAW Group, it could not obtain more resources for the group."

And Peng Bo, a global partner of Strategy, told reporters that "in the past year, the apparent gap between the domestic independent brand car dealers' transcripts was mainly due to the attitude of self-owned brands in product strategy adjustment in 2014. Different causes: If three years to five years, these car companies are still not able to adapt to the ever-changing Chinese auto market, the gap between the performance of car companies will grow."

FAW Xiali is not valued by the group

In general, last year, China's passenger car market continued to maintain a stable growth. According to data released by the China Automobile Association, a total of 19.9706 million passenger vehicles were sold in China last year, an increase of 9.9% year-on-year. However, under the overall background of maintaining a stable growth rate, the polarization trend of the listed vehicle companies in 2014 is becoming increasingly apparent, and behind the trend of such a heavy fire, the self-owned brands are faced with the plight of survival.

Taking FAW Xiali as an example, FAW Xiali posted a performance forecast that the net profit attributable to shareholders of listed companies in 2014 was a loss of 1.55 billion to 1.75 billion yuan, a drop of 222.92% to 264.58%. This is Tianjin Tianjin FAW Co., Ltd. after making a net profit loss of RMB 480 million in 2013, it also recorded a record loss.

In this regard, Tianjin FAW said that the main reason for the loss is that the pace of the company's product structure upgrade adjustment failed to meet the requirements of rapid market changes. Sales of the Xiali N3, N5 sedan and Weizhi V5 sedan decreased year-on-year. The sales of the Xiali N7 product launched in 2013 did not reach sales targets. The date of delivery of the Junpai D60 product in 2014 was postponed, resulting in a year-on-year increase in the company's production and sales scale. Decline, the company's main business has generated a greater loss.

In Zhang Zhiyong's view, the reason why FAW Xiali suffers such a serious loss is that it is inseparable from its products and the company's position in the group. "The first reason is that FAW Xiali's product replacement and market changes are gradually derailed when the domestic auto market After the demand has shown a diversified situation, Xiali still has not been able to introduce products that are advancing with the times, which has caused the competitiveness of China FAW Xiali in the domestic automobile market to decline. Then, after Xiali's acquisition by FAW, it has been within the group. Being marginalized, it has not been cultivated by the Group as its main brand, and FAW Xiali has not been able to enjoy more resources from FAW Group. The loss is inevitable."

Other domestic independent brands, such as Changan Automobile, which are in stark contrast to FAW Xiali, showed that their net profit in 2014 was 111.09%-122.50% higher than the same period of 2013, reaching 7.4 billion-7.8 billion yuan.

Changan Automobile stated that the company's substantial growth in its reporting period was mainly attributable to the significant year-on-year growth in sales of Changan Ford Mavericks, New Mondeo, and other joint ventures, which resulted in a substantial increase in investment income (2014 Changan Ford Investment Income is expected to be 7.2 billion yuan. , a year-on-year increase of 75%), and sales of Chongqing Changan headquarters CS75 and Yidong increased significantly year-on-year, and the headquarters achieved a year-on-year decrease in losses.

Peng Bo told reporters, "In the past few years, China's own-brand vehicles have been in a state of strategic adjustment. Because of the different speeds and strengths of adjustments, car companies have performed well in the automotive market. Changan Automobile In the past two years, it has been insisting on R&D and adjusting strategic thinking. Last year's performance also proved that its adjustment was timely and effective, and FAW Xiali caused a significant performance due to the lag in the adjustment of products and the company's strategic layout in the market. The decline.

Polarization of self-owned brands will increase

It can be seen that in the increasingly fiercely competitive Chinese auto market, if the auto makers are not able to respond flexibly to market changes, the decline in brand competitiveness will be unavoidable.

Peng Bo even told reporters that in the next three to five years, domestic auto brands will have a watershed, "that is, 'the stronger ones are stronger, and the weaker ones are weaker'. The competition between independent brands is becoming increasingly fierce, if In such a competitive environment, companies are still not able to come up with decent products, and they will not be able to adjust their strategies in a timely manner. The profits of car companies will become even more ugly."

Judging from the changes in the industry, China's auto market was in a state of supply shortage in the past few years, and many automakers have seized the opportunity to adopt a multi-brand and multi-channel strategy to quickly seize the Chinese market. In the automotive product layout has always been to "seeking for speed. More "state. With the past one or two years, the state of "make money with closed eyes" has gradually been replaced by the fact that supply is greater than sales.

"At this time, the car companies that adopted the multi-brand strategy had suffered a big loss, the lack of brand influence exposed in the multi-brand strategy and the disadvantage of lack of product highlights became even more prominent. If the enterprise's products are not competitive enough, it merely depends on the launch." Many and complicated models are difficult for consumers to buy, which forces auto companies to make adjustments in product strategy, channel strategy, and brand strategy. This adjustment process includes personnel adjustments, including the adjustment of R&D personnel to match-up. The strategy of the car companies in the future is simply that companies will focus on a certain brand instead of devoting energy to multi-line development, Peng Bo told reporters.

In Zhang Zhiyong's opinion. In the future, the polarization of self-owned brands will become more apparent. "In the increasingly fiercely competitive market environment, small-scale automobile self-owned brands will face the transition or even the fate of mergers and reorganizations, while relatively strong independent brands will rely on their accumulated advantages to achieve the rise. This is the future trend and outcome of domestic auto brands."
Pump Parts, Slurry Pump Metal Parts, Metal Slurry Pump Parts, Slurry Pump Fluid Parts, Slurry Pump Wet Parts
Shijiazhuang Naipu Pump Co., Ltd. , http://www.naipu-pump.com