Beijing, Tianjin, Hebei, Shanxi, Shandong, and Mongolia have already formulated and implemented key atmospheric management work in 2015. By the end of 2015, the four provinces and cities of Beijing, Tianjin, Hebei, and Shandong will uniformly supply gasoline and diesel fuel that meet the national five standards. The Beijing Youth Daily reporter learned yesterday from the Municipal Environmental Protection Bureau that the six provinces, autonomous regions and municipalities are in the process of "key work in Beijing, Tianjin, Hebei and the surrounding areas, joint prevention and control of air pollution in 2015" (hereinafter referred to as "key work"). Efforts will be made to co-ordinate pollution control in the six key areas such as motor vehicle pollution, coal consumption, comprehensive utilization of straw, ban burning, elimination of excess production capacity, treatment of volatile organic compounds, and port and ship pollution.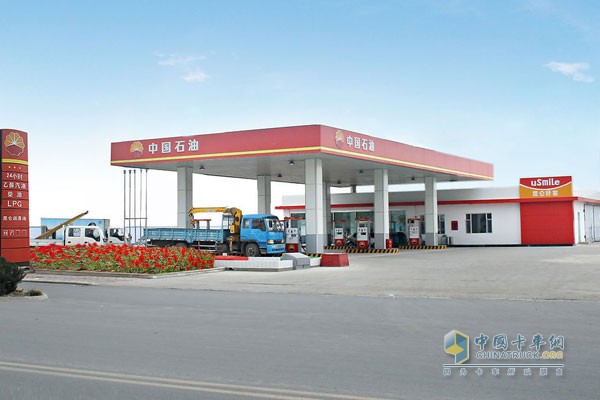 The end of the Beijing-Tianjin-Helu area will be unified supply of five standard gasoline and diesel
Four provinces and cities unified supply of five standard gasoline and diesel
The pollution emission of motor vehicles is one of the major sources of PM2.5. The "Key Work" points out that provinces, regions, and cities should strengthen the comprehensive prevention and control of regional motor vehicle pollution. One of the important tasks is to accelerate the upgrading of oil quality and new vehicle standards. By the end of this year, Beijing, Tianjin, Hebei, and Shandong Provinces will uniformly supply vehicles with gasoline and diesel fuel in line with China's five standards. During the year, Tianjin implemented five new standards for vehicle ownership, and Hebei and Shandong implemented the new standard of five countries as soon as possible.
At the same time, we must vigorously promote new energy vehicles and strive to achieve 20,000 new energy vehicles in the public service sector by the end of 2015. We will promote the construction of supporting facilities, with a total of 112 stations for power stations, and a total of 19,600 charging stations.
Straw utilization rate should reach above 88%
Reducing the total coal consumption is also an important measure to control air pollution. We will strive to cut 83 million tons of coal-fired coal in Beijing, Tianjin, Hebei, and Shandong by 2017. At the same time, Beijing, Tianjin and Hebei Province's Tangshan, Langfang, Baoding, Quzhou and other core areas of Beijing-Tianjin-Hebei, we must further increase the intensity of rural coal pollution control, and strive to basically complete the task of replacing low-quality coal with low-quality sulfur coal in 2015.
For the problem of heavy air pollution caused by straw incineration, in 2015, the comprehensive utilization rate of straw in Beijing, Tianjin, Hebei, and the surrounding areas should average more than 88%, of which Beijing strives to achieve 100%. The "Key Work" also further clarified that Beijing, Tianjin, Hebei, and the surrounding six provinces, cities, and districts and cities may not approve new production projects in industries with excess capacity such as iron and steel, cement, electrolytic aluminum, and flat glass. On this basis, Beijing's capacity for reducing cement production by 1.5 million will be reduced. Tons, shut down two major coal-fired power plants, Guohua and Shijingshan.
For the first time involving ship pollution
The "Key Work" proposed that the Ministry of Environmental Protection issued relevant standards for the emission of volatile organic compounds in various industries. Various provinces, autonomous regions, and municipalities carried out investigations on volatile organic pollutants, set up lists of volatile organic pollutants, and started the implementation of a batch of volatile organics control projects. Among them, Beijing carried out pollution control in the fields of petrochemicals, automobile manufacturing and other areas, and reduced volatile organic compounds by 13,500 tons.
In addition, for the first time, the problem of governance of port and ship pollution was mentioned in the collaborative governance program, and a study was conducted on the regional governance measures in the Bohai Rim region. Tianjin took the lead to jointly conduct research on pollution discharge of ports and ships in the Bohai Rim region with Hebei Province and Shandong Province, set up a list of port and ship pollution sources, and develop clean energy for harbors, mobile machinery equipment, engineering ships, and dock filling facilities. Pilot demonstrations to reduce air pollution from ships burning heavy oil.
In addition, in the future, under the framework of the "Beijing-Tianjin-Hebei Cooperative Development Plan" and the "Beijing-Tianjin-Hebei Cooperative Development of Eco-environmental Protection Plan," the "Mid-term and Long-term Plan for Prevention and Control of Atmospheric Pollution in Beijing-Tianjin-Hebei Region and Surrounding Areas" will be organized to formulate a roadmap for scientific development. , Timetable, to promote regional air pollution control in an orderly manner.
Buy truck parts, on the Taobao stalls, multiple discounts waiting for you to take!
Http://Drain.html
Impeller Feeder is one elements of Hammer Mill,grain enter into and out of the hamer mill through the impell feeder ,so it can be used as one part in animal feed mills,poultry feed mills,pig feed plant,chicken feed plant,oil plants.

Working principle

The raw material enters the machinery through the inlet and is conveyed upward by the impeller feeder. It then gets into the self-cleaning magnets and finally enters the hammer mill. The impeller feeder consists of impeller, gear motor, self-cleaning magnets, air adjustment door, etc.

Impeller Feeder
Poultry Feeding Equipment,Impeller Feeder,Cow Feed Impeller Feeder,Pellet Impeller Feeder
XinxiangHexie Feed Machienry Manufacturing Co.Ltd , https://www.hxfeedmill.com